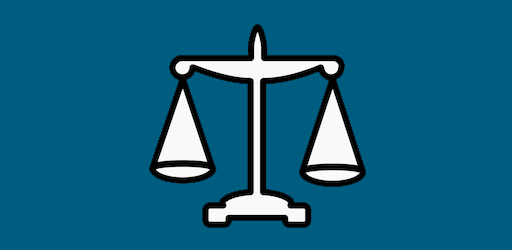 Crime QRH (Quick Reference Handbook) is an easy to use guide to criminal offences in England and Wales, for criminal lawyers and court advocates. It's a searchable database providing quick access to key details. Recently updated for 2023.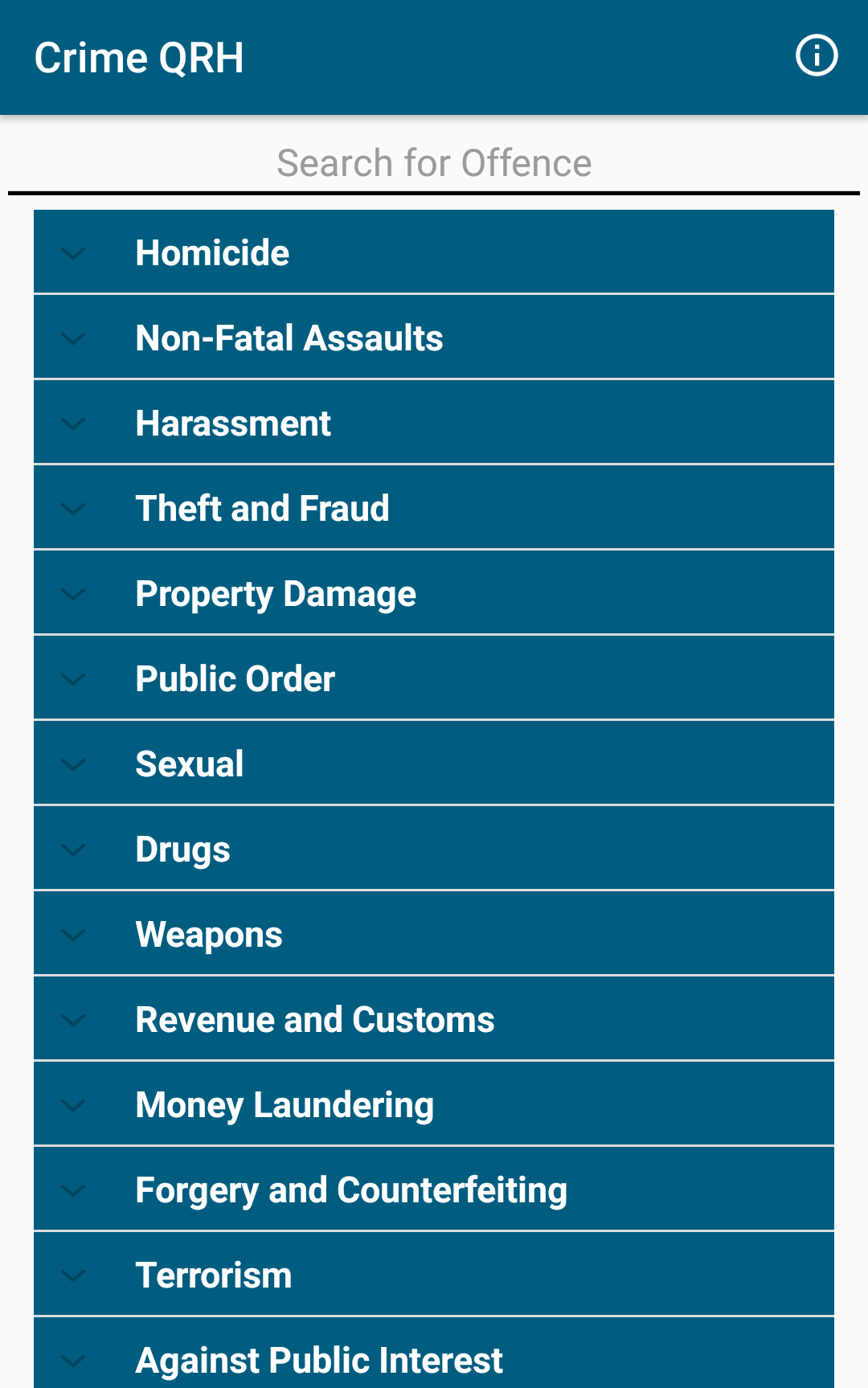 Key Details
Quickly identify the statutory provision, maximum sentence, mode of trial (including grave crimes), Archbold/Blackstone's page reference, and any statutory alternative offences.
Offences
All of the common indictable-only, triable-either-way, and summary-only offences are covered in the App.
Sentencing Guidelines
Where applicable, access the live Magistrates' Court and Crown Court Sentencing Guidelines for an offence with a single tap.
Custody Provisions
Any special provisions applicable to the offence are flagged up - for example, easily see if there is a mandatory-minimum sentence, if the offence requires a consideration of 'dangerousness', or if the offence attracts Notification Requirements.
Ancillary Orders
Identify if the offence is subject to obligatory/discretionary driving disqualifications, SHPOs, SCPOs, Unduly Lenient Sentence referrals, SOA Notification Requirements, and POCA lifestyle provisions.
Developer
Developed by Sam Willis, a barrister at 5 King's Bench Walk.
Full List of Features
Basic details: offence name, mode of trial, maximum sentence, applicable mandatory minimum sentences, Magistrates' Court sentencing guidelines, Crown Court sentencing guidelines, statutory alternative offences.

If the offence is specified: as a grave crime, in schedule 18 Sentencing Code (extended sentences), in schedule 15 Sentencing Code (life for second listed offence), in schedule 19 Sentencing Code (required life sentence), in schedule 17A Sentencing Code (serious terrorism offence), in schedule 13 Sentencing Code (offenders of particular concern), in schedule Sentencing Code SC (extended sentences).

If the offence carries: obligatory driving disqualification, discretionary driving disqualification, obligatory driving endorsement, minimum driving disqualification for second or subsequent conviction.

If ancillary orders / consequences apply: Serious Crime Prevention Orders, Sexual Harm Prevention Orders, Sexual Offences Act notification requirements, Unduly Lenient Sentencing Scheme, POCA lifestyle provisions.

Links / references to resources: legislation.gov link, Archbold page reference, Blackstones page reference.

Offence categories: homicide, non-fatal assaults, harassment, theft and fraud, property damage, public order, sexual, sexual (historic), drugs, weapons, revenue and customs, money laundering, forgery and counterfeiting, terrorism, against public interest, exploitation and trafficking, immigration, communications and computers, animals, regulatory, driving.